Rip Curl x Katun
For a limited time, seize the opportunity to elevate your wardrobe with both designs at an exclusive price – purchase two Rip Curl x Katun Tees for only RM150.
Simply use the code "RCKATUN" at checkout.
ABOUT THE ARTIST
Here to make a statement in the heart of a tropical peninsular in South East Asia – Katun, has honed his position as one of the top leading graffiti artists in Malaysia. A talented local who has created an identity and name for himself through his love of reinterpreting cartoon characters as his signature style. Katun's quotidian exposure to monkeys and forestry in the region initially sparked his inspirations in creating his unique statement pieces – his apes.

Katun's work resonates greatly with Rip Curl – a sense of freedom for exploration and adventure, brought together through art and surf.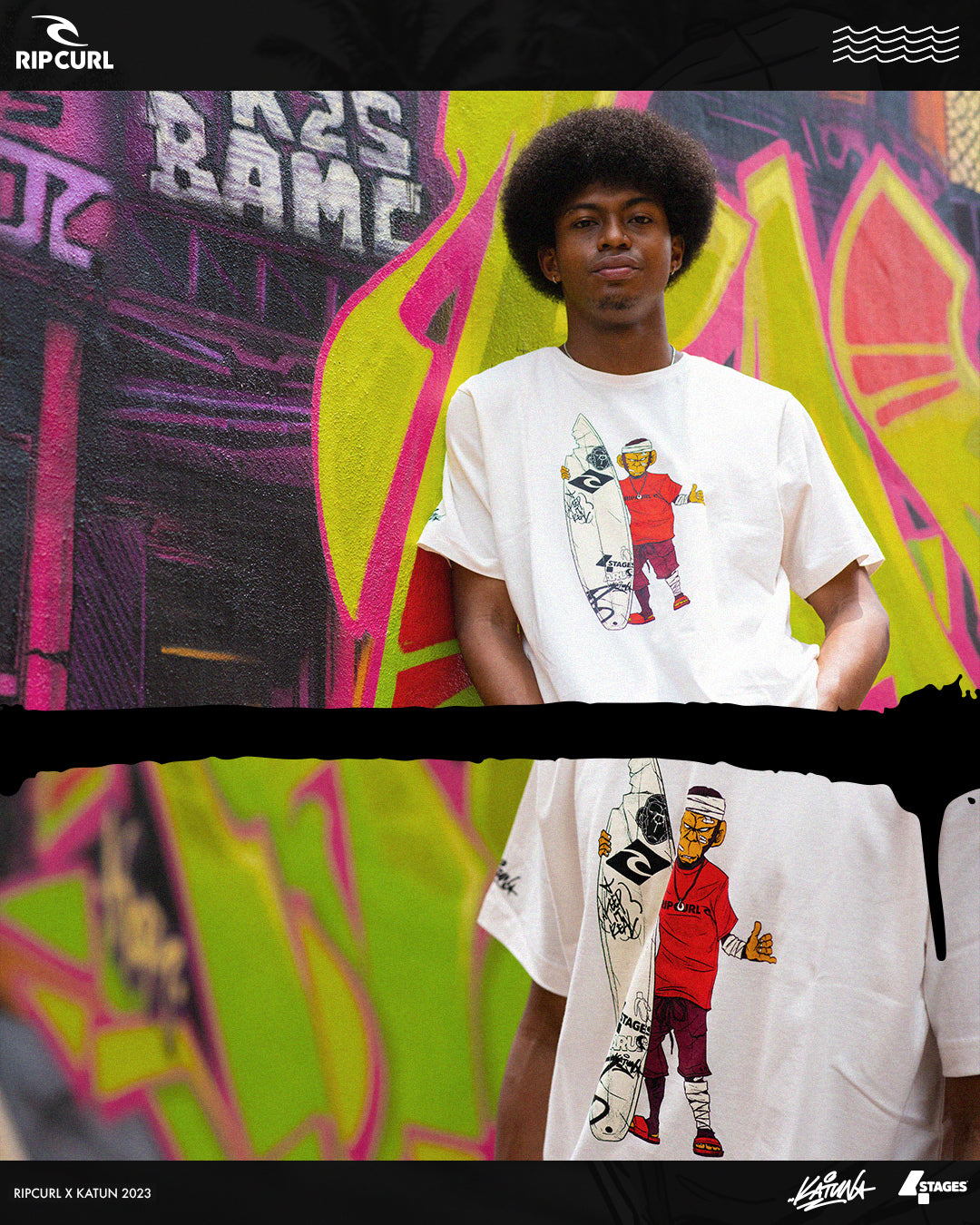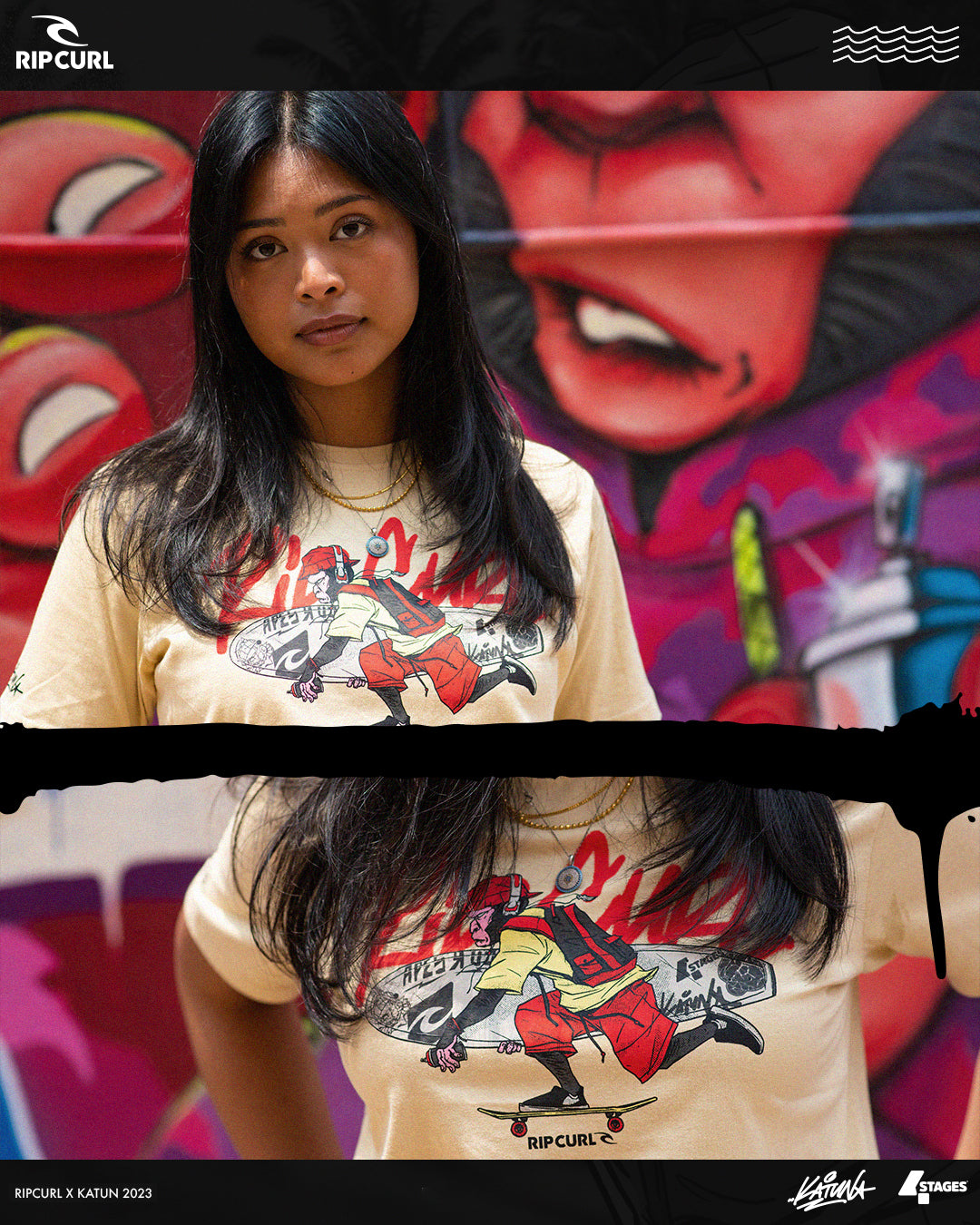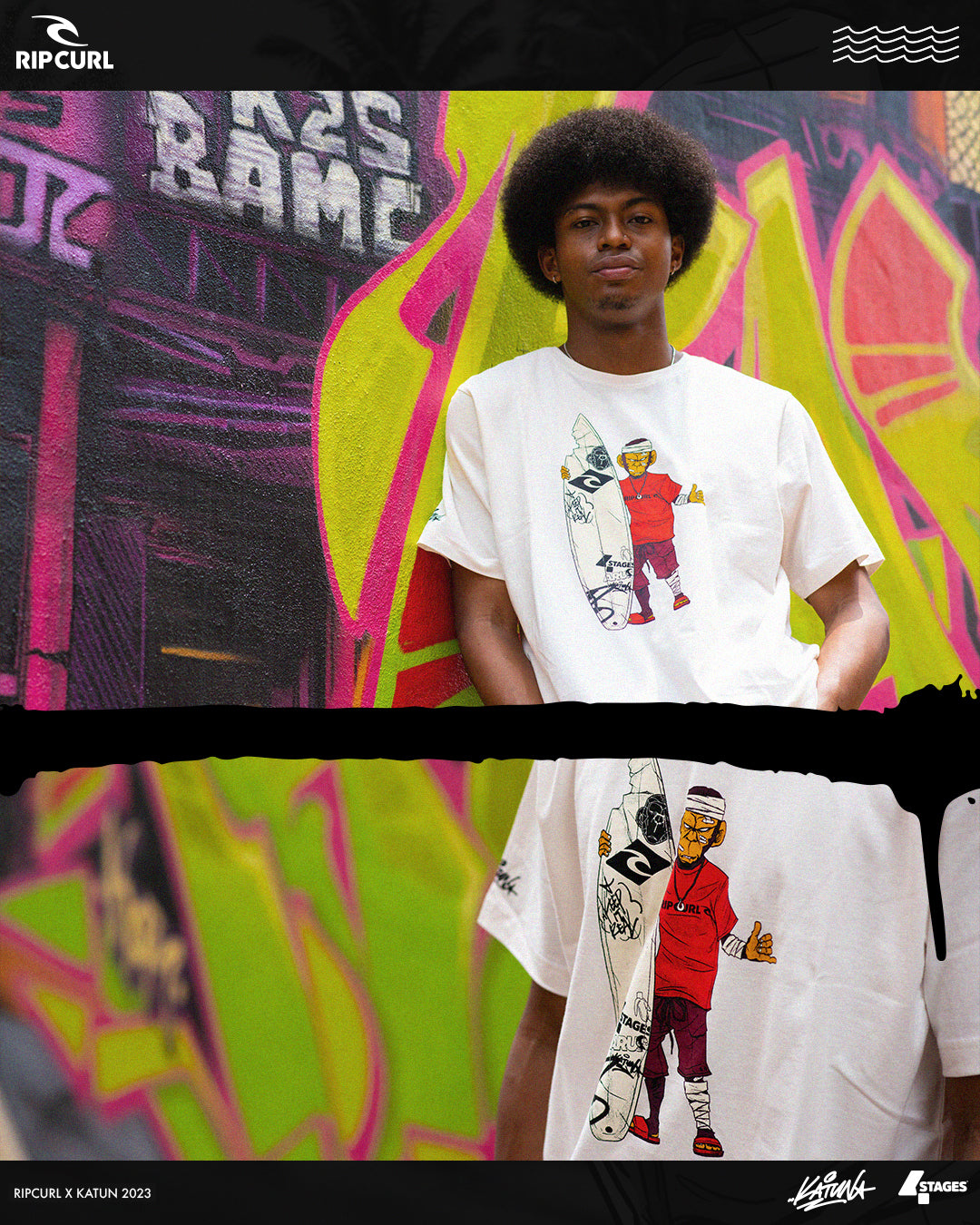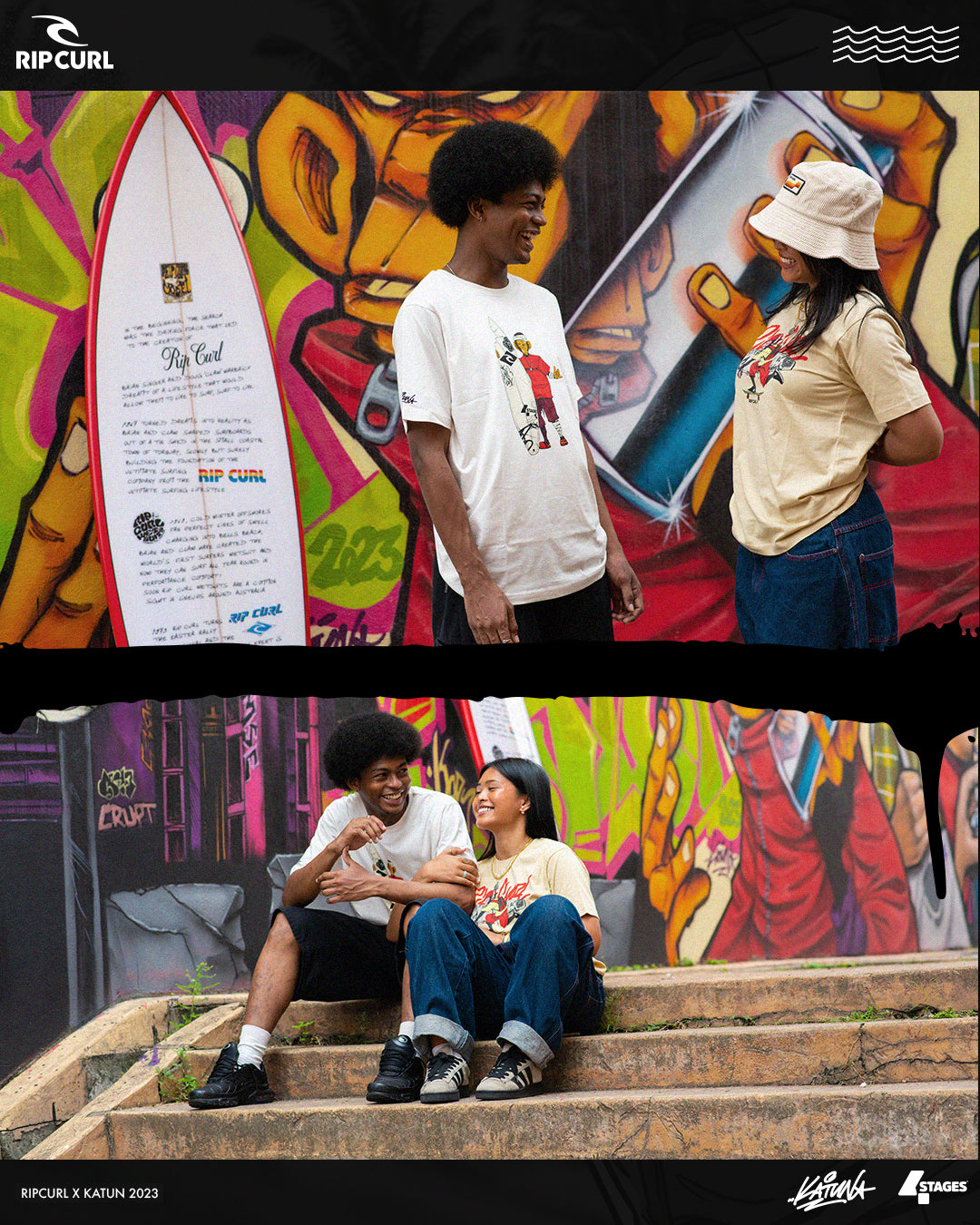 RC KATUN OG
A design that represent those who will never stop believing in their dreams. Keeping it 100 and staying true to his/her game, this design reflects the artist himself Katun, in his way of carrying himself as an artist and as an individual. Live your life like a strong wave, an unstable force of nature that can't be stop and everyone must follow your flow.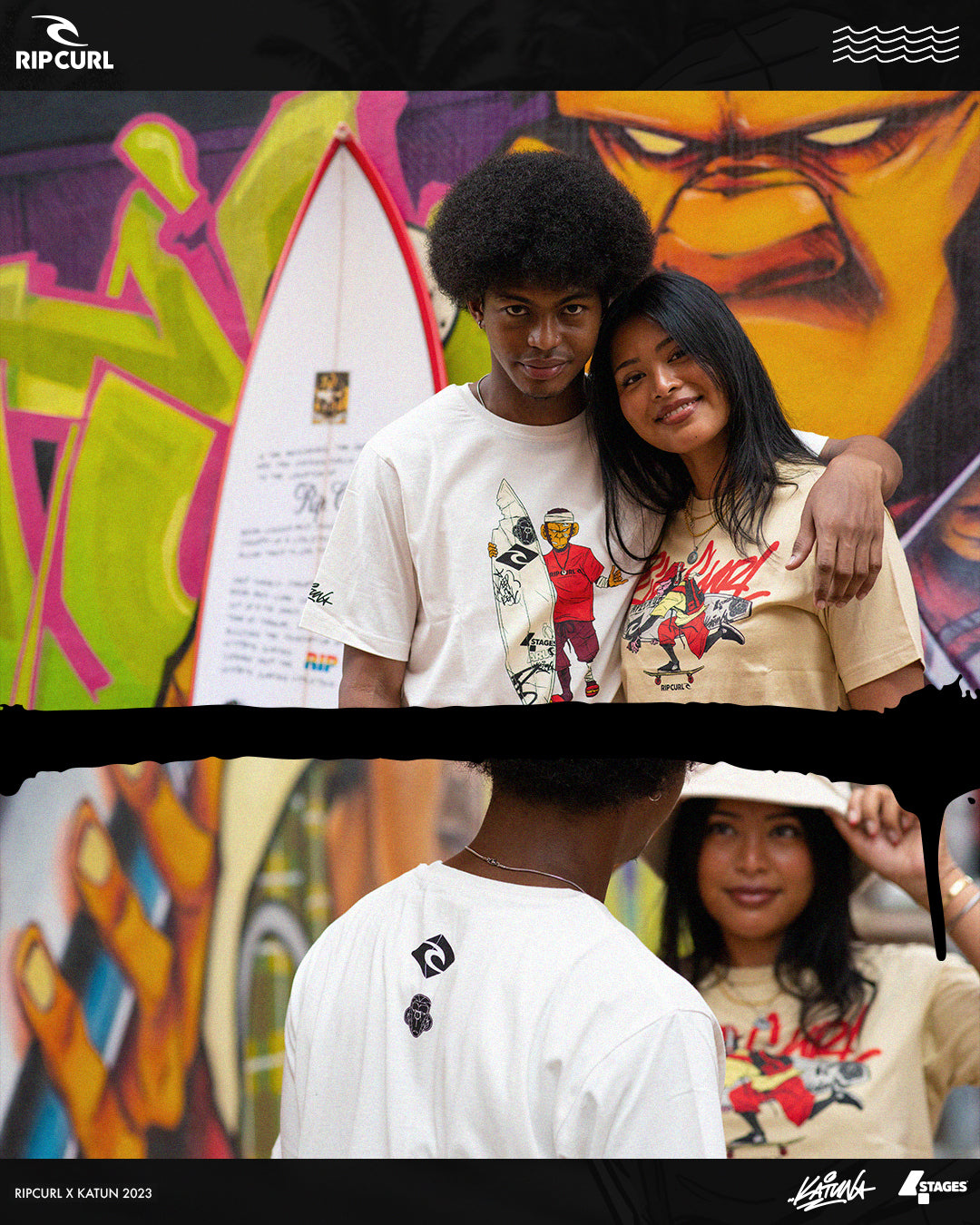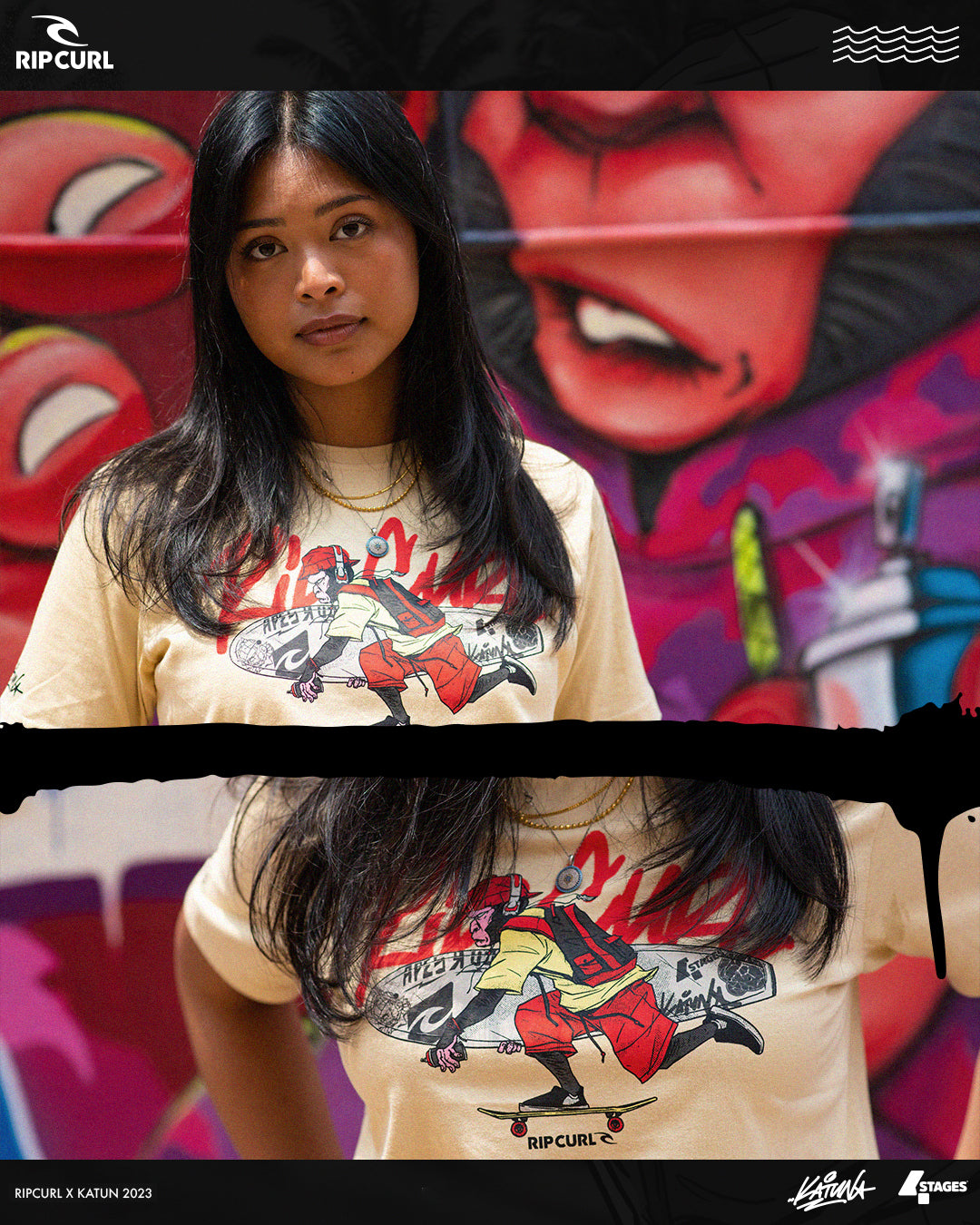 RC KATUN CATCHING WAVE
Catching Wave is a design that represents freedom. Someone who is always in search of that next adventure or that next thing in life that excites them and makes them feel alive. Someone who understands that waves are a reflection of obstacles in life, it comes in many shapes and sizes, and we need to break those obstacles and come out of it more fulfilled and not letting fear stop them from reaching their goals and their dreams.
Let's start the shopping now!